SMT Reflow Welding Equipment Selection
PCBA Supplier shares that the solder used in reflow welding is solder paste, pre-printed appropriate amount and appropriate form of solder paste on the solder pad of the circuit board, and then SMT components posted to the corresponding position; Solder paste has a certain viscosity, so that the components fixed; Then the pasted circuit board of the components is put into the reflow welding equipment for reflow welding. The solder is melted and infiltrated by external heat source to weld the components to the printed board.
The general process flow of reflow welding technology is shown in the figure. Compared with wave soldering technology, reflow welding technology has the following technical characteristics.
(1) the components have little thermal impact.
(2) can accurately control the amount of solder application.
(3) there is self-alignment effect (also known as self-correction effect). If there is a deviation in the placement position of the components, the deviated components can be automatically pulled back to the approximate target position during reflow welding under the action of the surface tension of the molten solder. The self-alignment effect of reflow welding can improve welding quality and pass rate.
(4) the solder is not easy to mix impure, can ensure the composition of the solder
(5) simple process, high welding quality.
Reflow welding equipment is shown in the figure. According to the reflow plateau heating area, SMT processing plant reflow welding equipment can be divided into the following two categories.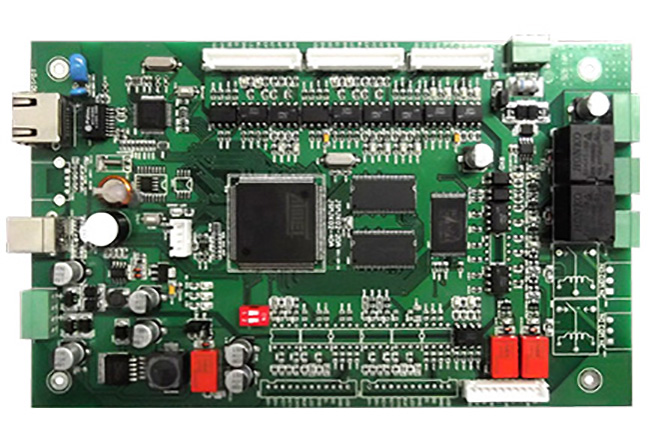 SMT reflow equipment
(1) heat the PCB as a whole. The PCB whole heating reflow welding can be divided into gas phase reflow welding, hot plate reflow welding, infrared reflow welding, infrared heating air reflow welding and full hot air reflow welding.
(2) local heating of PCB. PCB local heating reflow welding can be divided into laser reflow welding, focused infrared reflow welding, beam reflow welding and hot gas reflow welding.
At present, the most popular and practical ones are far infrared reflow welding, infrared heating air reflow welding and full hot air reflow welding. In particular, all hot air forced convection welding technology and equipment have been constantly improved and improved with other ways do not have the characteristics, so as to become the mainstream of SMT welding equipment.
Welcome to purchase our SMT PCB assembly products!