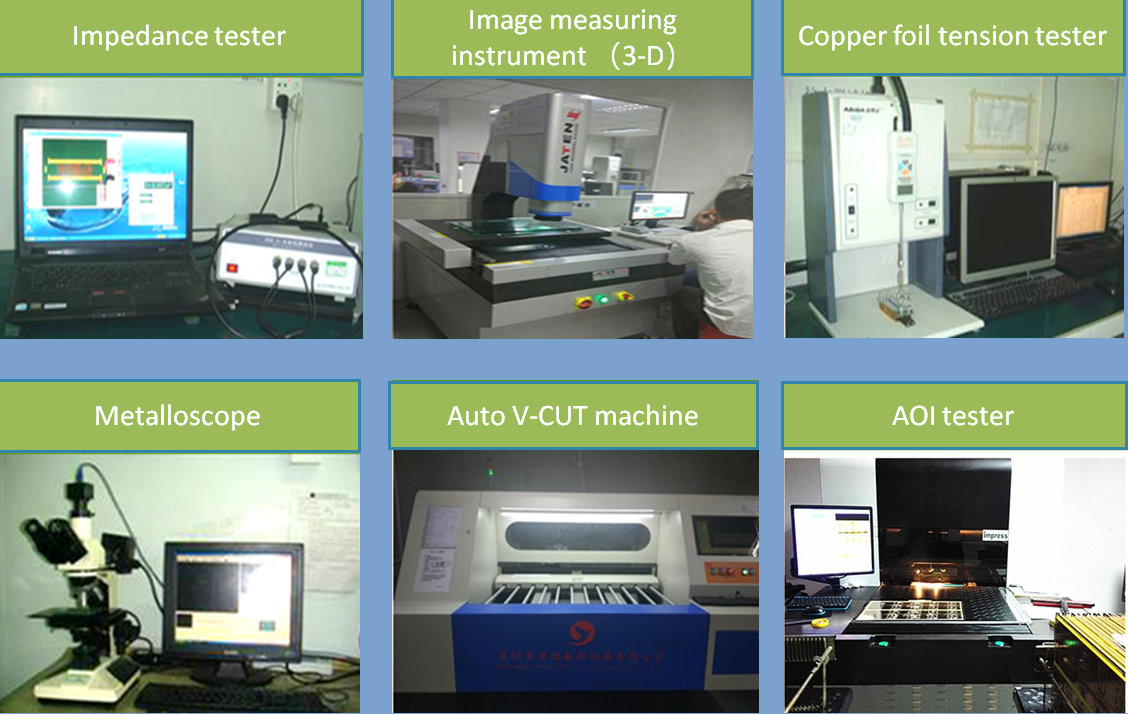 Standard printed circuit board
Here at CTT, standard PCB service is one-stop services for full-featured printed circuit board manufacturing. With more than 18 years of PCB manufacturing experience, we have processed hundreds of thousands of PCB projects and covered almost all types of substrate materials, including FR4, aluminum, Rogers, ceramic plates, and more. This page only covers standard FR4 based PCB.
There are a lot of PCB manufacturers in China. You may receive a lot of different quotes for a same PCB Gerber file. For each manufacturer, processes, materials, services, etc bring them different costs. Our customers are from all over the world. We are the auto gate pcb board manufacturer, controller PCB manufacturer, robot PCB manufacturer, motherboard PCB factory, refrigerator PCB, air condition PCB, etc. During our promotion, CTT can also be your "Free shipping pcb manufacturer". Be a "Cheap and fast PCB maker" is also our goal. We do everything we can to satisfy customers from product to service.
Why can CTT can be here for 18 years? What are the advantages of CTT's PCB production? The main reasons are as follow:
1. With 18 years development, we have completed a perfect supply system. No matter what PCB materials you need, our supplier partners provide us with reliable and good price materials. It is impossible to cause quality problems due to materials.
2. After 18 years of cooperation with customers all over the world, we have accumulated rich PCB fabrication experience for many requirements and specifications. Our in house quality control department set high standards and various quality testing methods to ensure the quality of your PCBs.
Check out our standard printed circuit board capabilities in the following table:
Feature

Capability

Quality Grade

Standard IPC 2

Number of Layers

1 - 48 layers

Delivery Time

2 days - 5 weeks (Expedited Service)

Materials

FR-4, MCPCB, copper PCB、ROGERS、ARLON、Teflon、Composite PCB

Board Size

Max 500*600mm

Board Thickness

0.25mm - 5mm

Copper Weight

0.5oz - 6.0oz

Inner Layer Copper Weight

0.5oz - 6.0oz

Min Tracing/Spacing

3mil/3mil

Solder Mask Color

Green, White, Blue, Black, Red, Yellow

Silkscreen Color

White, Blue, Black, Red, Yellow

Surface Finish

HASL - Hot Air Solder Leveling

Lead Free HASL - RoHS

ENIG - Electroless Nickle/Immersion Gold - RoHS

ENEPIG - Electroless Nickel Electroless Palladium Immersion Gold - RoHS

Immersion Silver - RoHS

Immersion Tin - RoHS

OSP -Organic Solderability Preservatives - RoHS

Min Annular Ring

3mil

Min Drilling Hole Diameter

6mil, 4mil-laser drill

Min Width of Slot Hole (PTH)

0.6mm

PTH Hole Size Tolerance

±.003" (±0.08mm) - ±4mil

SM Tolerance (LPI)

±.003" (0.075mm)

Test

E test, flying probe or testing fixture

Impedance tolerance

±5% - ±10%

SMD Pitch

0.2mm(8mil)

BGA Pitch

0.2mm(8mil)

Chamfer of Gold Fingers

20, 30, 45, 60

Other Techniques

Gold fingers

Blind and Buried Holes

peelable solder mask

Edge plating

Carbon Mask

Kapton tape

Countersink/counterbore hole

Half-cut/Castellated hole

Press fit hole

Via tented/covered with resin

Via plugged/filled with resin

Via in pad

Electrical Test

CTT is a full-service turnkey PCB solution company that handles everything from prototype to manufacturing to assembly. We have been in PCB manufacturing for 18 years and are fully compliant with ISO9001:2008 quality standards. All of our standard printed circuit boards are IPC2 compliant and we are strict with internal quality assurance testing. For example, we have sample storage process and carry out weldment testing to ensure that the PCB you can trust.

We offer PCB solutions that match your budget. You can have a inquiry and order several prototype boards to know our price and quality. Then it can help you save more money when you place bulk orders for your standard PCB. We provide comprehensive technical support from PCB experts. Call us, chat online or email us for any questions in your most convenient way. We will handle your concerns or questions as soon as possible. Once you start a PCB inquiry from CTT, you'll find why we can obtained over 99.9% customer satisfaction rate.
How to Get Quotation of Standard PCBs? Free PCB quotation is just a click away. You can click right side button contact us for a detailed quote.